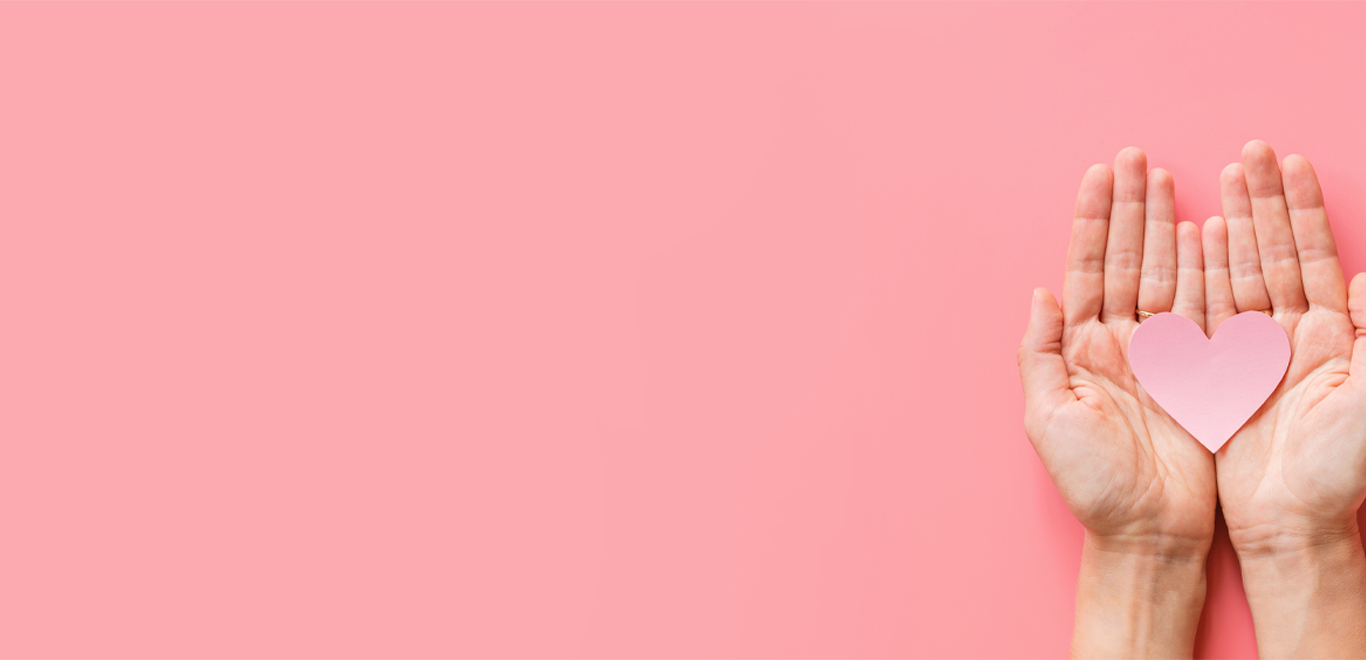 Taking the first step to your


new future
Supporting adults, young people and children, who are
experiencing or affected by domestic abuse.

Tamworth Pride 2022
We had the pleasure of promoting domestic abuse awareness again at this year's Tamworth Pride. This year the event took place at Wigginton Park and had entertainment on throughout the day from Trixie Lee and Trisha B'ham.
This year we were on hand to provide advice and support, hand out sweets, name the bear and spread some happiness on a lovely sunny day!
This is an event we all look forward to being a part of here at Pathway all year long!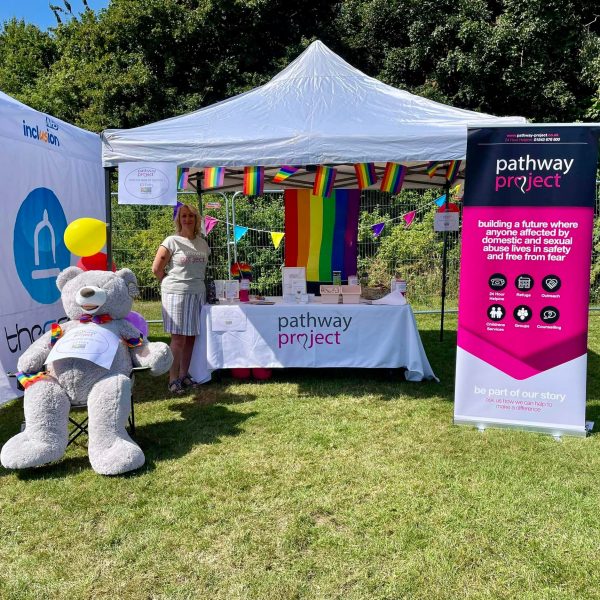 Amanda with our fantastic pride set up for 2022.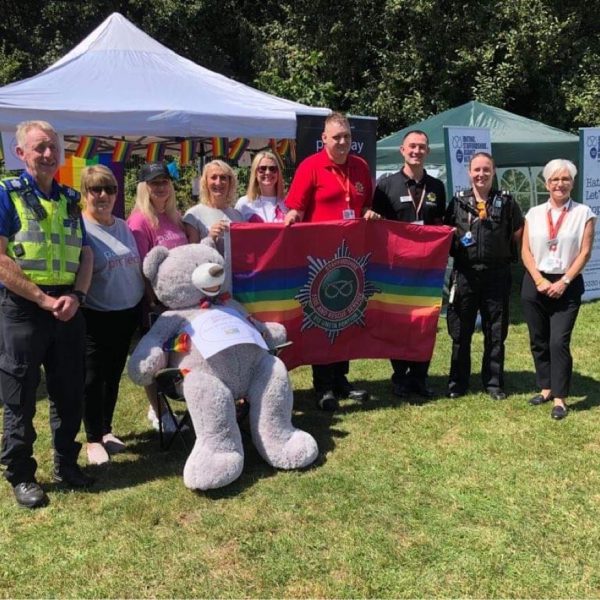 Team Pathway with Staffordshire police and fire and rescue.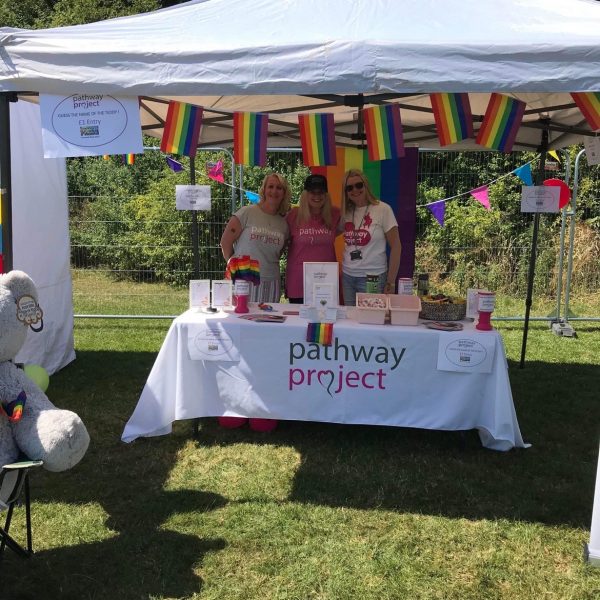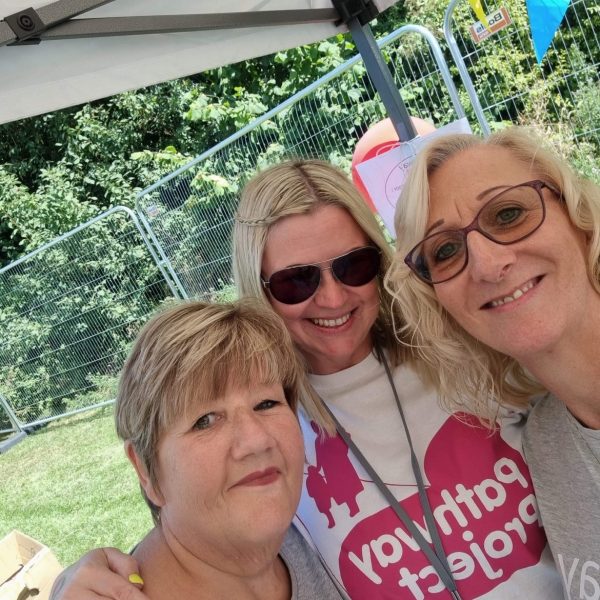 There's always time for a quick Pathway selfie!